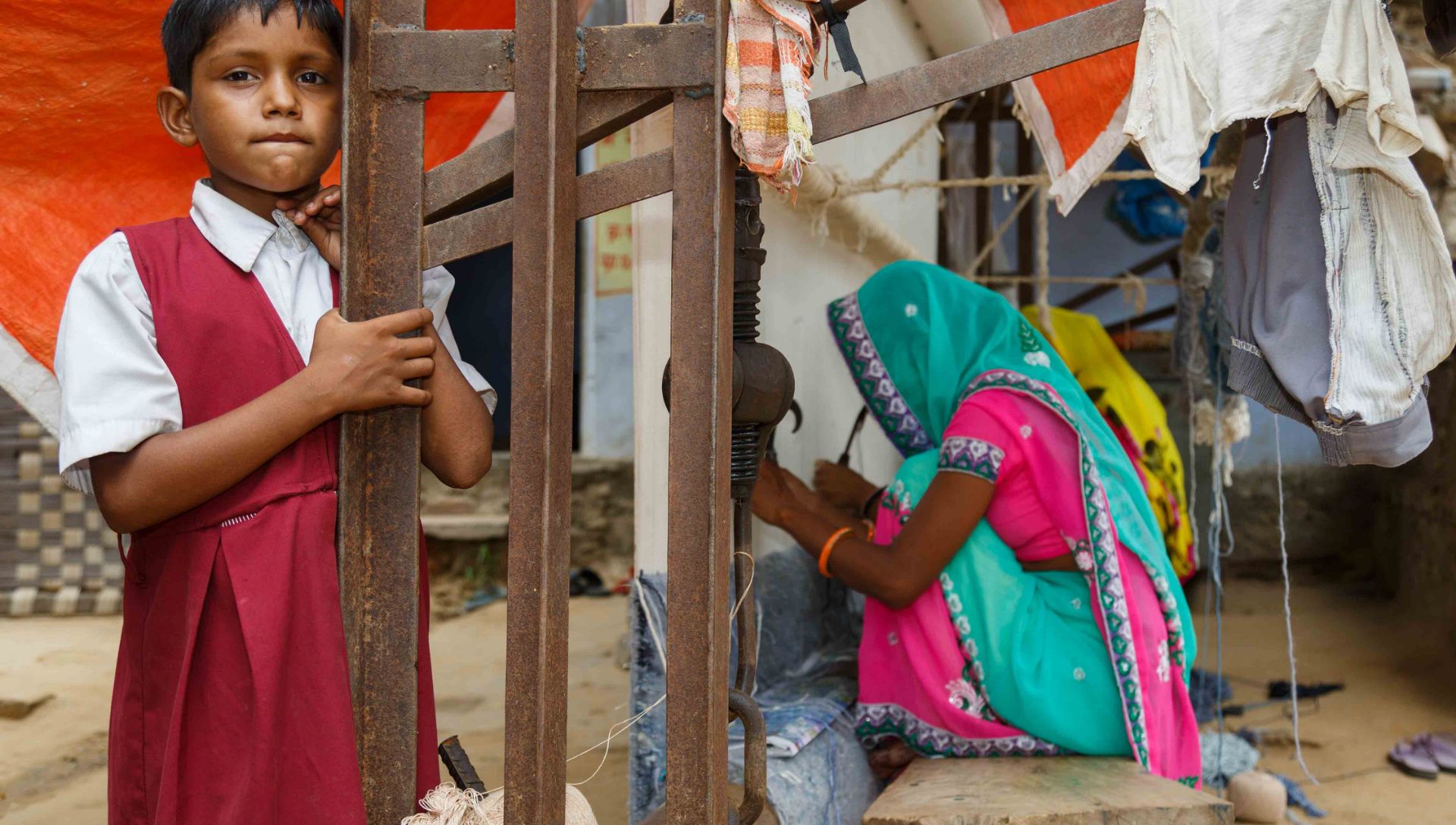 Many customers in my shop, clients from the internet and trade show visitors ask the same question.
The short answer is that it gives the buyer peace of mind.
In a world where we are all too familiar with exploitation, virtual and real slavery,low wages and unfairness the GoodWeave label allays those fears in a clear and unambiguous way.
The label can be found equally on a budget conscious brand and an extremely high end brand. It is not a mark of quality it is proof of manufacturing procedures and principles.
Each label is created by the weaver when the rug is finished. Only GoodWeave accredited manufacturers have these labels and access to the identifying number system.
I don't pretend the system is fool proof. These labels are not banknotes and banknotes have been copied many times. As GoodWeave members we are alert to the possibility of copying and will advise GoodWeave where ever possible.
The label reassures the end user that GoodWeave envisions a day when no child is made to work instead of going to school, and when freedom, access to education and the right to childhood are guaranteed.
I have met some of the people who work at GoodWeave and they are an inspiring lot. Passion is an overworked word applied inappropriately most of the time to salesmen and other unfortunates. In this case the word is correct. It is a belief and an enthusiasm that is hard to ignore.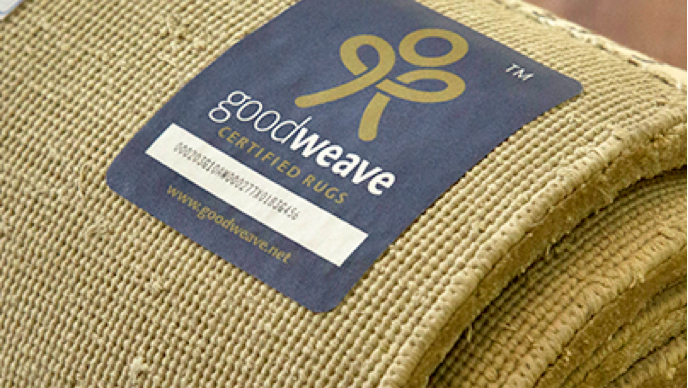 What does the label actually mean?
It means the licensed manufacturers must meet the requirements of the GoodWeave standard.
They principles are:
No child labour is allowed
No forced or bonded labour is allowed
All workplace conditions are documented and verifiable
GoodWeave makes regular, unannounced inspections of all production facilities that cover tier one factories and all outsourced production, including homes, to verify compliance with this Standard.
These producers also undergo a separate annual audit to document their performance against the Standard's following progress principles:
Freedom of association and collective bargaining are recognized
No discrimination is practiced
Decent working conditions are respected, including workplace safety and health, wages, working hours, and disciplinary practices
Negative environmental impacts of production are identified and minimized
Label Issuance
GoodWeave certification labels are issued to licensed producers selling products to licensed importers.
Only licensed producers can use the GoodWeave label
Producers must first be approved by GoodWeave's Certification Committee in order to be licensed and use the label
Licensed producers and their subcontractors must comply with the GoodWeave Standard
The Certification Committee reviews all cases of noncompliance
Credibility
Meaningful labels help guide informed purchasing decisions. Use the following criteria when evaluating any label claim:
The claim is clear and free from misleading details
It is based on substantiated evidence
Its system is transparent and information about the claim is freely available and accessible
There are significant controls as to how the label is issued and used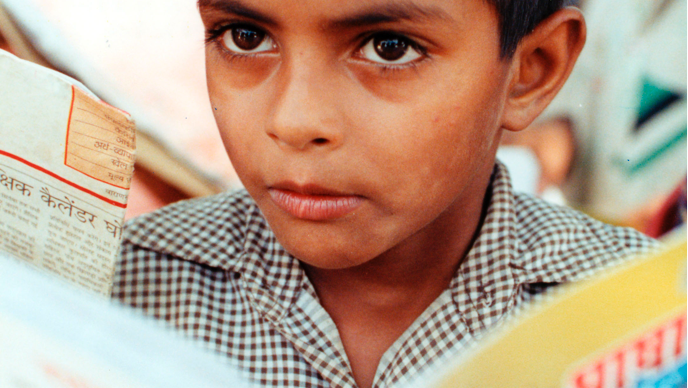 As a full member of the ISEAL Alliance, GoodWeave complies with ISEAL's Codes of Good Practice, which are seen as a global reference for developing credible standards. As part of this compliance, GoodWeave is independently assessed by the IOAS against the ISO 17065 standard, which ensures that the organization is free of external pressure, is transparent, has quality control, and producers are treated equally.
This is not a well meaning but disorganised group of outraged individuals, GoodWeave are thorough, professional ,international and highly principled.
You may hear it said "I don't care how its made as long as the child gets paid" My response is always "if it's a GoodWeave rug the child gets paid more"
"if it's a GoodWeave rug the child gets paid more"
If we can establish a market where customers and clients insist on GoodWeave rugs only the less scrupulous manufacturers will be forced to comply. This will not mean rugs will become appreciably more expensive. GoodWeave is a non-profit organisation financed by the licensees and manufacturers who see membership as a effective and inexpensive selling tool.
Many large organisations including the V&A and the British Museum insist on membership as a condition of granting a licence.
So, the next time you are looking for a rug check if the label is present and if not ask the retailer why.